Jim Bentley is a National Geographic Education Fellow and Explorer whose first grant was a Planetary Stewards Grant. He worked with students and a team of National Geographic Explorers to map plastic as it flows from suburb to sea. He helped develop the National Geographic Geo-Inquiry Process for use with educators. Bentley serves as part of the National Faculty at PBLWorks and is a KQED Media Literacy Innovator and a 2022 PBS Digital Digital Innovator All Star who is working with PBS to promote responsible media consumption and production by students.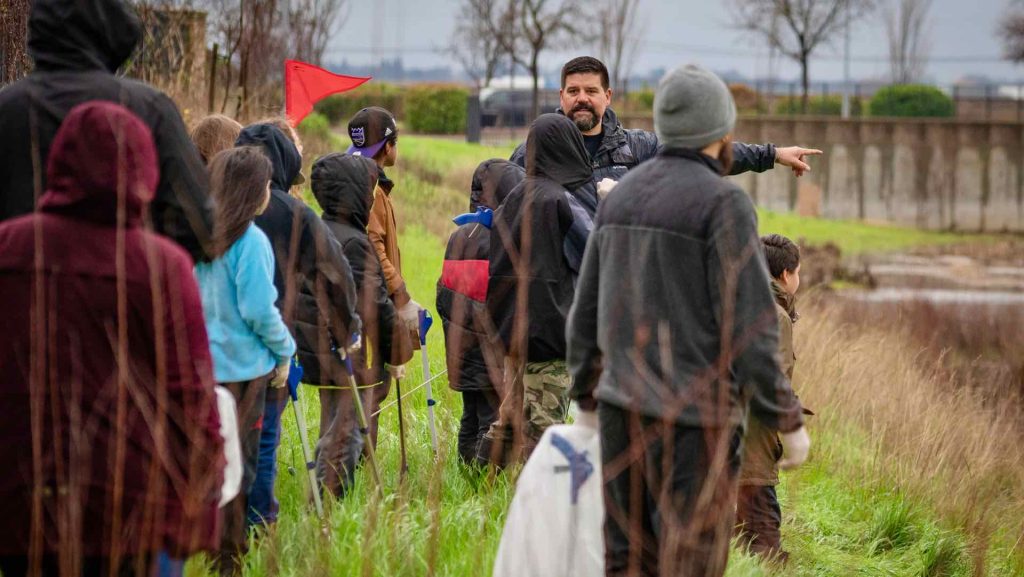 MyStudio: Tell us about your background?
Jim Bentley: I grew up on the Central Coast of California near San Luis Obispo. I earned a Bachelor of Science from Cal Poly, San Luis Obispo in social science with studies focusing on geography, anthropology, sociology, and political science. I became an educator in 1996. I integrated filmmaking in teaching and learning about 12 years into my teaching career. Our filmmaking began when students and I partnered with our city's integrated waste and recycling department to create educational films on how to dispose of recyclables, trash, green waste, household hazardous waste. Prior to the start of the pandemic, I received my first National Geographic Grant. I began investing my time and money in increasing my knowledge and skill with photography. Documentary photography, street photography, macrophotography have been my main focus to tell stories related to my grant experience with students.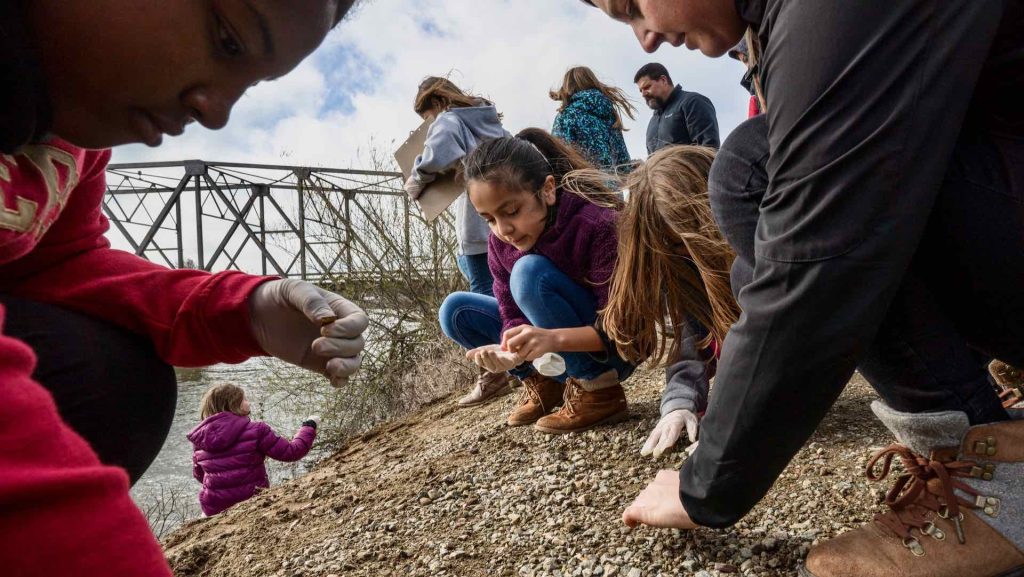 MyStudio: Share with us about your recent National Geographic project?
Jim Bentley: In 2018 I received a Planetary Stewards Grant from the National Geographic Society. Our focus was mapping the migration of plastics from a suburb like Elk Grove, California to the sea. Students worked with Dr. Kaitlin Bowman, National Geographic marine chemist, to analyze plastics we collected for presence of methyl mercury which bioaccumulates in aquatic food chains. She also analyzed digestive tracts of fish we collected from local waterways to look for the presence of microplastics.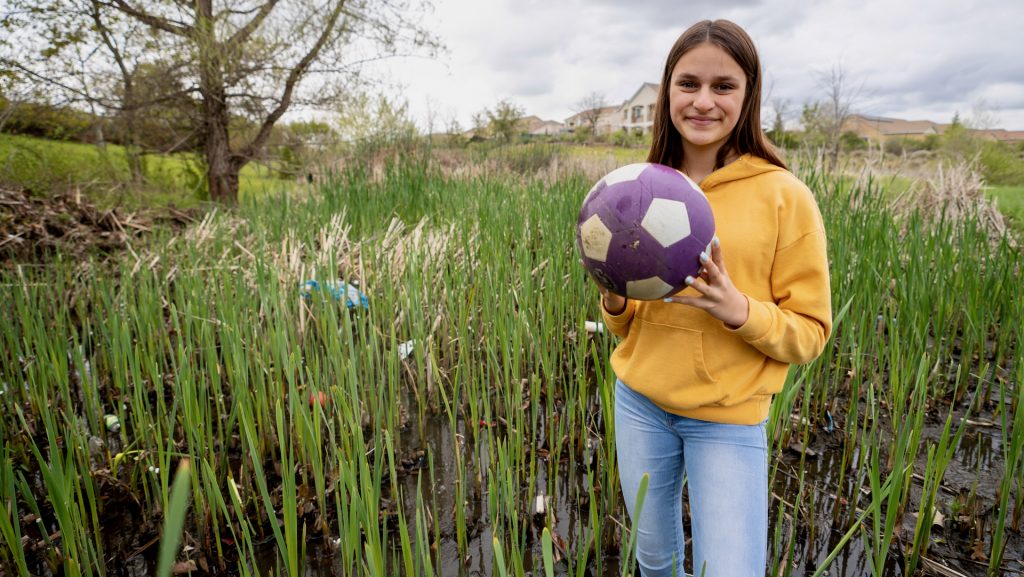 We worked with Joe Cutler, a National Geographic freshwater ecologist, who helped us collect fish. We worked with Shah Selbe, a National Geographic Explorer and environmental technologist, who helped us develop a marine tracking device to put into waterways and map the motion of debris.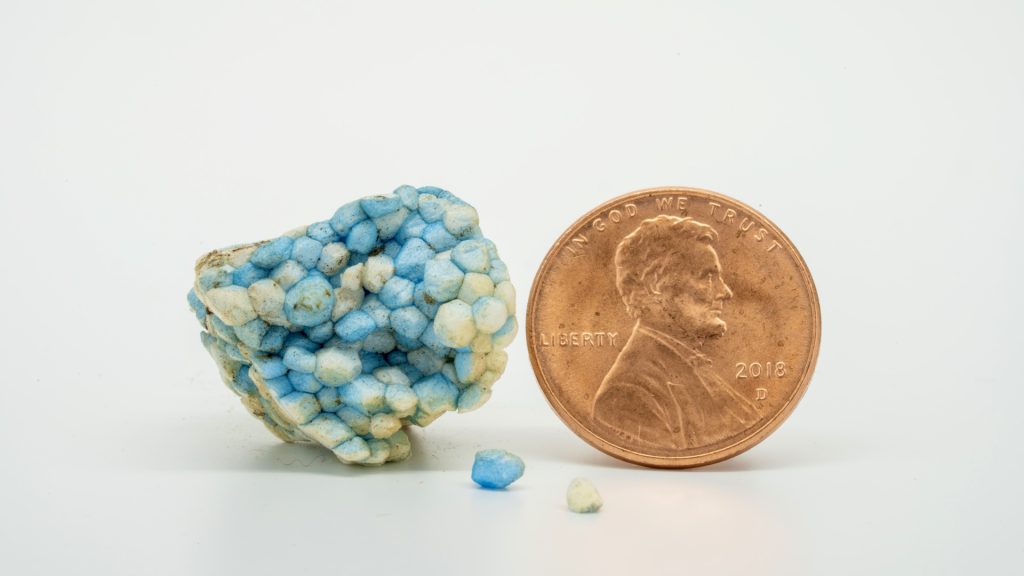 Field work involved fishing and collecting and mapping trash. We found a wide variety of debris and categorized it. We also noticed that when trash becomes something you search for, it becomes a desirable commodity and oddity.
Students began to take pride in the debris items they found. When we Zoomed with National Geographic Explorer Justine Ammendolia, she shared how debris has been repurposed to create art.
She shared how debris when removed from its context has a strange beauty to it. This inspired us to begin collecting macro images of the more unusual debris items we found. I created an ArcGIS StoryMap that serves as a photo exhibit summarizing some of the items we found and stories relating to them.
MyStudio: Tell us about your approach to "telling stories"?
Jim Bentley: I like stories that involve a journey of exploration. As an educator, I like framing exploration as something you can do wherever you are. As a kid, I thought exploration required traveling to distant places. I actually wrote a letter to National Geographic in high school to ask how a person becomes an Explorer and asking if they could offer some advice on what to study in college. I received a kind letter back explaining that Explorers have a wide variety of backgrounds and interests. I was upset at not getting a clear answer, but I now realize that exploration is more than a job or a career but a lifestyle. I realize that there are so many adventures and questions, opportunities and challenges that are hiding in plain sight right where we live. For many of my students, they do not have the opportunity to travel far and wide.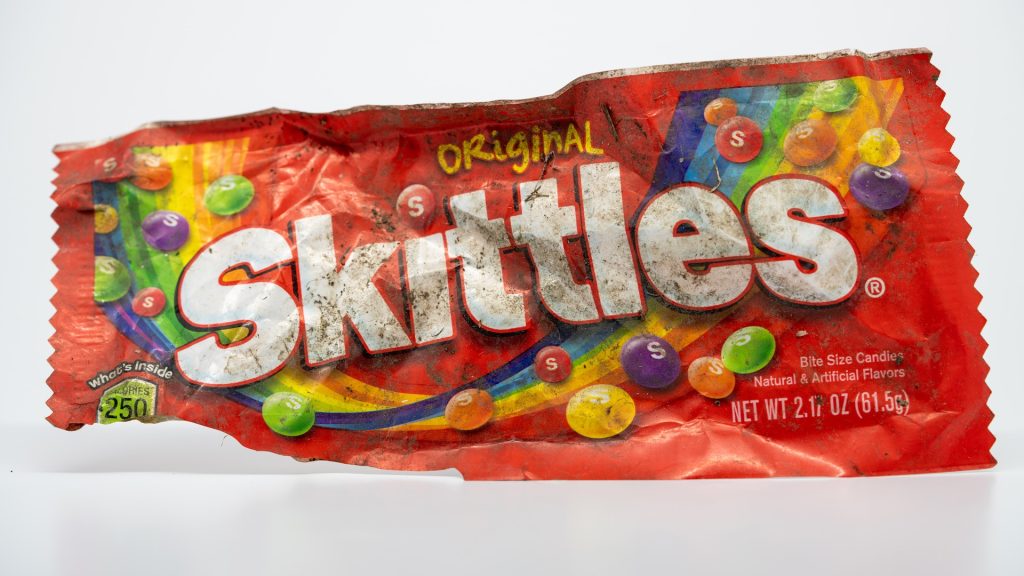 Stories need compelling characters doing something. It could be students collecting debris along a creek, or it could even be pieces of debris in their natural habitat or photographed in isolation.
I used to focus on crafting short films primarily, but I'm now most excited about combining short video clips, photos, maps, text, audio and combining them into ESRI ArcGIS StoryMaps. For me, this is the perfect "wrapper" for the type of work I do with students exploring big ideas. For me, a StoryMap can offer a variety of looks at a subject or idea.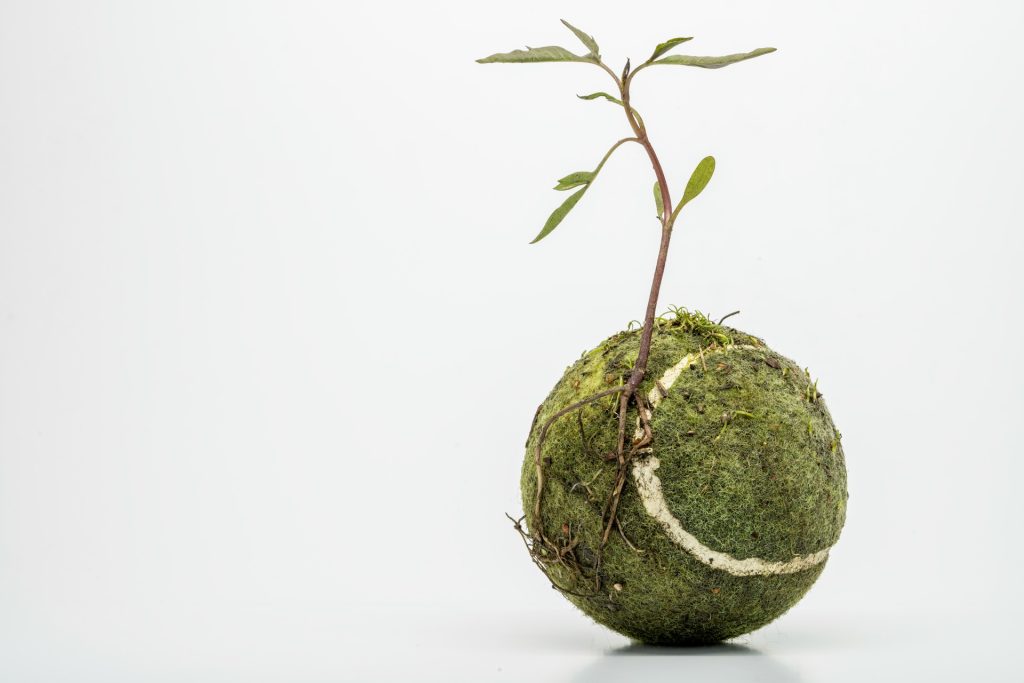 MyStudio: How is your photography studio set up?
Jim Bentley: My studio consists of a workbench in my garage with the My Studio PS5 with LED bar sitting on top. It's not fancy, but it's super practical and works well. A simple power strip has enough slots to power the light bars and additional side lights. With the My Studio MS32 larger size, I back my car out of the garage, set up a collapsible, and go to work. Still super simple setup and take down. I did keep the box for the My Studio MS 32 to store it in when not in use.
MyStudio: What was your decision process for selecting the My Studio products?
Jim Bentley: I tried rigging paper and fabric to create a sweep, but it just didn't look good. I have several LumeCubes which are great lights, but they do not provide nearly enough light to really illuminate objects. The My Studio LED lights created by My Studio work incredibly well. I also love the My Studio simple bounce cards. It's amazing how well they lift shadows.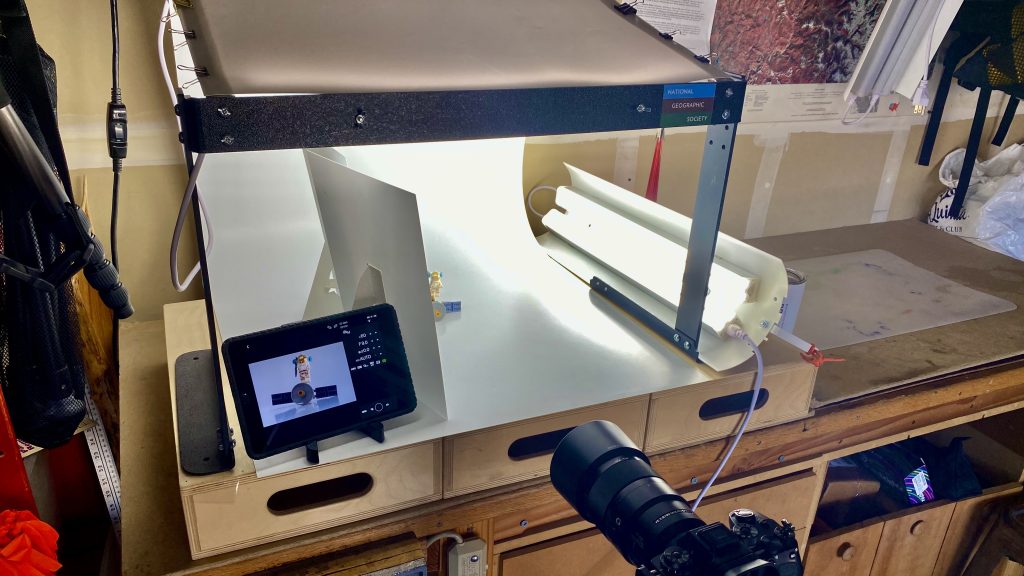 MyStudio: What camera and lenses do you use?
Jim Bentley: For macro images I use a Sony A7riv or the Sony A1. I have the Sony 90mm macro lens as well as a Laowa 2.5-5x extreme macro. I'm excited to get the new Laowa 24mm T14-40 Probe and PeriProbe lens to use in the MS32.
MyStudio: Do you have any special techniques to get the best photographs?
Jim Bentley: If a person is beginning with product or macro photography using the My Studio products, one of the best things you can do is take a look at the paperwork that comes with your gear. Sean has shared suggested exposure settings for different apertures that I used to get started. It's also a good idea to do a bit of research on the lenses you use and study reviews and focus charts to find at which aperture your lens is sharpest. I like to connect an iPad wirelessly to my camera to help me pull focus. I've also set magnification assist for manual focus to the max setting for my Sony bodies.
MyStudio: Do you have any other pro-tips to share?
Jim Bentley: I often use a wireless trigger to operate my camera to avoid any camera shake. Bard's Tacky Wax is a must have for placing and propping up small items for macro work. I love using my Kotto soldering base with heavy duty magnetic arms to hold items. I've also purchased some small, transparent plastic discs that I use the magnetic arms to hold which lets me place small items on them. I'm excited to use my new Orange Monkie small turntable for macro videography.